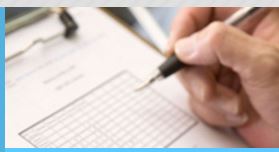 You may need an asbestos survey in Leeds if you would like to find out if your property is at risk.
Asbestos was widely used as a building product as it is resistant to heat and many different types of chemicals. It was extremely popular in the 1960's and 70's until the people become more aware of the dangers of asbestos. As a result, a large number of buildings may have asbestos present. This could pose a serious health risk to those living or working within these buildings if the asbestos containing material is showing signs of deterioration or damage. ACS carries out two different types of surveys on buildings, based on whether the building is to be either managed or to be refurbished or demolished. These surveys are either the Management Survey, or the refurbishment/Demolition Survey.
In Leeds the management survey is conducted to determine and then assess the location and extent of any suspected asbestos-containing materials in the building that could possibly be damaged or disturbed during normal occupancy. This would also include any planned maintenance and installation works. A refurbishment and demolition survey is required before any refurbishment or demolition work is done. This survey is intrusive and involves destructive inspection, if needed, to get to the areas in question. It doesn't assess the condition of the asbestos, except to note areas of damage or where more asbestos debris could possibly be found.
An asbestos survey in Leeds is necessary in order for businesses to comply with current legislation, and to ensure the health of the occupants of the building. Speak to the professionals at ACS, and receive a clear and concise asbestos survey and report. Should the survey conducted at your premises produce evidence of asbestos materials being found, you could also make use of ACS' services for professional and safe asbestos removal and management. If you are concerned about the presence of asbestos containing materials within your property, call ACS for an informal discussion and advice.