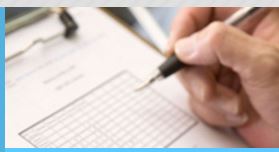 The good news for managing agents, tenants and landlords of a commercial property is that an asbestos survey in London is readily available from the professionals at ACS Health, Safety & Environment Ltd. When the health of the occupants of, and visitors to, your buildings is threatened, you should take immediate action. Because asbestos is such a dangerous substance, legislation is in place to force people to take the threat seriously. If your contract or lease makes you responsible for managing the asbestos in the building, it is imperative that you comply, as you could face penalties for any breach. Even owners of abandoned or derelict buildings and warehouses are not exempt. These penalties can include a fine of up to £20,000 or you could face imprisonment for up to 12 months. For a serious breach, you could face an unlimited fine and/or imprisonment of up to 2 years.
Asbestos is deemed so dangerous that in London an asbestos survey is prescribed by law. Asbestos may well pose no threat if undisturbed, but it is difficult to know that materials are undisturbed in buildings unless a full survey is undertaken by professionals who know just what to look for. If asbestos fibres are airborne in your building, you are just asking for trouble. Scarring of the lungs is caused when asbestos fibres are inhaled. This causes the dreaded disease asbestosis. With shortness of breath and dry crackling sound in the lungs when breathing in as symptoms, this is a very unpleasant and debilitating disease.
Managing agents, tenants or landlords looking for a professional asbestos survey in London should contact us at ACS Health, Safety & Environment Ltd. We offer an expert asbestos management service that is cost effective, comprehensive and, above all, safe. Remember that managing asbestos is a legal requirement for UK property owners – but be sure to check your lease to see whether this falls to you. The first step to being compliant is to establish whether there is asbestos in the buildings in question, and whether the asbestos has been disturbed. Arrange for your asbestos survey today to be both safe and legally compliant.