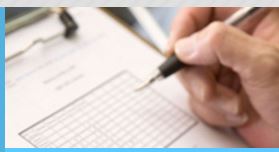 As an employer, are you exempt from an asbestos survey in Durham? Did you know that in the UK the law states that, "Every employer must prevent or, where this is not reasonably practicable, reduce to the lowest level reasonably practicable the spread of asbestos from any place where work under the employer's control is carried out." The first step to preventing the spread of asbestos is to establish the status of asbestos in your building. If the asbestos has been disturbed, there is a good chance that the fibres could be airborne, and this presents a very real health danger to anyone in the vicinity.
At ACS Health Safety and Environment Ltd, we undertake detailed and specific asbestos surveys for the commercial and industrial sectors. In Durham, asbestos survey and removal is important if you want to stay compliant and – more importantly – if you care about the health of your workers and the community. Asbestos control is not new. Asbestos Prohibition Regulations came into effect in November 1999. Between 1985 and 1999 only Chrysotile asbestos was permitted in the UK, but now it is vital that all asbestos-containing building materials are checked to ensure that they do not pose a serious health hazard. An experienced firm like ours has a wealth of experience when it comes to providing thorough yet cost-effective asbestos surveys. Our reports also include additional recommendations on the best course of action.
When choosing a firm to do your asbestos survey in Durham, contact ACS. Our friendly and knowledgeable staff will be pleased to assist. We work closely with fully qualified asbestos removal organisations who ensure the safe removal of asbestos material. Because the law states that, "every employer must prevent the exposure to asbestos of any employee employed by that employer so far as is reasonably practicable," it is vital that you check that asbestos, if there is any, is undisturbed in your office building. Many employers across the country sleep better at night, knowing they have done their duty. Give us a ring today.