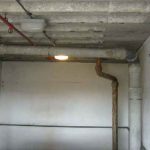 We include an asbestos survey for colleges in Lancashire among our many services. The county has many colleges and secondary schools for higher education. The Asbestos Regulations of 2012 requires each college to take responsibility to protect students, staff and visitors from the health risks associated with asbestos by having a management plan in place. A survey for asbestos in the buildings is necessary for management. We at ACS do a thorough survey that details the locations of any asbestos on the site, the condition of the asbestos and our recommendations for management which may include removal. Usually, there is a designated person or persons responsible for overseeing the management plan. For colleges, that usually falls to the head of the maintenance department.
Our team of professionals offers a full range of services directly related to asbestos management. In Lancashire, asbestos survey for colleges depends on experience and knowledge to keep your facility in line with government regulations. ACS have that experience and knowledge.  We can undertake the monitoring of air for asbestos. We offer specialist training to recognise asbestos in various areas. If you know the training you require, tell us and we will set up a class for you. An important training topic is how to recognise asbestos and how to test the condition of it. Questions may be directed to us at any time. If staff or management designees have questions, don't hesitate to call us.
Wherever you are in the county, asbestos survey for colleges in Lancashire from ACS is close by. We have offices in Glasgow, London, Birmingham, Manchester, Bristol, Halifax, Newcastle and Leeds. Our company exists to help your company, housing project or college stay compliant with current regulations, oversee the management, containment or removal of asbestos. Call us when you need a survey prepared. The survey will be easily read and understood along with our recommendations. We'll go over each point with your designated asbestos manager and explain any parts of the survey he or she may question. In the interest of your students and staff, a survey is necessary, but only if it's accurate. Our asbestos surveys are accurate.