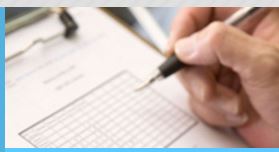 An asbestos survey in Somerset is necessary by law before any building or renovation work is done. As the person responsible for managing any maintenance and repair of a building, it is your responsibility and legal duty to manage any asbestos in it under regulation 4 of the Control of Asbestos Regulations 2012. While asbestos in good condition is not harmful, however, it is when it is damaged that it becomes dangerous, as asbestos releases airborne fibres which can kill. Many older buildings, especially those constructed in the 1960's and 70's, were built using asbestos containing materials.
For property owners in Somerset, an asbestos survey should be conducted by a professional asbestos company. Speak to us at ACS. We are the company to call if you suspect the presence of asbestos in your building and need advice. We will assess your property to determine the condition of any asbestos containing materials. Our comprehensive surveys are done in order to help manage the asbestos in your premises. This is made possible by providing accurate information on where, the amount and the condition of the asbestos-containing material is. This information is needed for your asbestos register and will make sure that your property complies with all the pertinent asbestos legislation. Our surveys conform to the HSG264 industry standard as laid down by the HSE. There are different types of surveys that are available from ACS, namely a Management Survey and a Refurbishment and Demolition Survey. We have a thorough knowledge of all things to do with asbestos. We will advise and guide you through the process. Our reports are easy to read and understand.
ACS are the professionals to call when you need an expertly done asbestos survey in Somerset. When you are concerned about asbestos, contact ACS for an asbestos survey. Should the survey indicate a level of asbestos that needs to be removed and disposed of, we can also assist in this regard. We make use of the services of asbestos removal organisations that are fully qualified and meet our approval.